Preview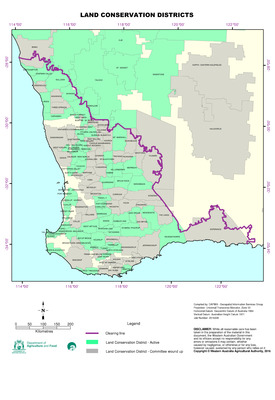 Description
Land conservation district committees (LCDCs) are statutory committees appointed by the Commissioner of Soil and Land Conservation to administer Land Conservation Districts in accordance with an Order proclaimed by the Governor. Their main function is to promote sustainable land management and undertake projects.
This data set displays the boundaries of current and wound up LCDCs.
Recommended Citation
Geographic Information Services, D. (2016), Land conservation district committee (LCDC) boundaries of south west Western Australia. Department of Primary Industries and Regional Development, Western Australia, Perth. Map.
Keywords
LCDC, LCD, Land conservation district
COinS