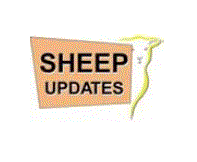 Document Type
Conference Proceeding
Publisher
Department of Agriculture and Food, Western Australia
Publication Date
24-7-2007
Keywords
Reproduction, metabolism, rumen function, Salinity, hydrology, animal production, sheep, economics, biodiversity, Beef, Lamb, Pork, Intramuscular Fat, Marbling, Heat stress, Merino wethers, drinking water temperature, e-sheep, precision management, pregnant ewes, Ewe nutrition, MIDAS, economics, Mulesing, accreditation, wool
Abstract
This session covers eight papers from different authors:
GRAZING
1. The impact of high dietary salt and its implications for the management of livestock grazing saline land, Dean Thomas, Dominique Blache, Dean Revell, Hayley Norman, Phil Vercoe, Zoey Durmic, Serina Digby, Di Mayberry, Megan Chadwick, Martin Sillence and David Masters, CRC for Plant-based Management of Dryland Salinity, Faculty of Natural & Agricultural Sciences, The University of Western Australia, WA.
2. Sustainable Grazing on Saline Lands - outcomes from the WA1 research project, H.C. Norman1,2, D.G. Masters1,2, R. Silberstein1,2, F. Byrne2,3, P.G.H. Nichols2,4, J. Young3, L. Atkins1,2, M.G. Wilmot1,2, A.J. Rintoul1,2, T. Lambert1,2, D.R. McClements2,4, P. Raper4, P. Ward1,2, C. Walton5 and T. York6 1CSIRO Centre for Environment and Life Sciences, Wembley, WA 2CRC for Plant-based Management of Dryland Salinity. 3School of Agricultural and Resource Economics, University of Western Australia. 4Department of Agriculture and Food WA. 5Condering Hills, Yealering. 6Anameka Farms, Tammin.
MEAT QUALITY
3. Development of intramuscular fat in prime lambs, young sheep and beef cattle, David Pethick1, David Hopkins2 and Malcolm McPhee3,1School of Veterinary and Biomedical Sciences, Murdoch University, Murdoch, WA, 2NSW Department of Primary Industries, Cowra, NSW,3NSW Dept. of Primary Industries, University of New England, Armidale, NSW,
4. Importance of drinking water temperature for managing heat stress in sheep, Savage DB, Nolan JV, Godwin IR, Aoetpah A, Nguyen T, Baillie N and Lawler C University of New England, Armidale, NSW, Australia
EWE MANAGEMENT TOOLS
5. E - sheep Management of Pregnant Merino Ewes and their Finishing Lambs, Ken GeentyA, John SmithA, Darryl SmithB, Tim DyallA and Grant UphillA A Sheep CRC and CSIRO Livestock Industries, Chiswick, NSW B Turretfield Research Station, SARDI, Roseworthy, SA
6. Is it important to manage ewes to CS targets? John Young, Farming Systems Analysis Service, Kojonup, WA
MULESING
7. Mulesing accreditation - Vital for Wool's Future, Dr Michael Paton, Department of Agriculture and Food WA,
8. Mulesing Alternatives, Jules Dorrian, Affiliation Project Manager Blowfly Control Australian Wool Inovation
Recommended Citation
Thomas, D, Blache, D, Revell, D, Norman, H, Vercoe, P, Durmic, Z, Digby, S, Mayberry, D, Chadwick, M, Sillence, M, Masters, D, Silberstein, R, Byrne, F, Nichols, P G, Young, J, Aitkins, L, Wilmot, M G, Rintoul, A J, Lambert, T, McClements, D R, Raper, P, Ward, P, Walton, C, York, T, Pethick, D, Hopkins, D, McPhee, M, Savage, D B, Nolan, J V, Godwin, I R, Aoetpah, A, Nguyen, T, Baillie, N, Lawler, C, Geenty, K, Smith, J, Smith, D, Dyall, T, Uphill, G, Young, J, Paton, M, and Dorrian, J. (2007), Sheep Updates 2007 - part 4. Department of Agriculture and Food, Western Australia, Perth. Conference Proceeding.