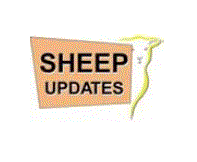 Document Type
Conference Proceeding
Publisher
Department of Agriculture and Food, Western Australia
Publication Date
24-7-2007
Keywords
Meat industry, branding, value adding, Climate change, risk analysis, grazing production, nutrition, welfare, pasture, Gene discovery, bovine genomics, DNA, beef quality, feed efficiency, adaptation, Cooperative Research Centre, perennial, farming system, natural resource management
Abstract
This session covers six papers from different authors:
PLENARY
1. Life beyond the farmgate - the meat perspective, Richard Gunner – Principal:- Richard Gunner's Fine Meats
2. Do you need to worry about climate change?, Anthony Clark, Centre for Resource and Environmental Studies, Australian National University and Bureau of Rural Sciences.
3. Ruminant nutrition panel session - The impact of nutrition on animal health and welfare, Kevin Bell, School of Veterinary and Biomedical Studies, Murdoch University
4. Ruminant nutrition panel session - Pasture/animal interactions, Hugh Dove, Chief Research Scientist, CSIRO Plant Industry
5. Precision Cattle Breeding for the 21st Century, H.M. Burrow, Cooperative Research Centre for Beef Genetic Technologies
6. Profitable PerenialsTM for Australian Livestock Industries, Kevin Goss, CEO Designate, Future Farm Industries CRC, University of Western Australia
Recommended Citation
Gunner, R, Clarke, A, Bell, K, Dove, H, Burrow, H M, and Goss, K. (2007), Sheep Updates 2007 - part 1. Department of Agriculture and Food, Western Australia, Perth. Conference Proceeding.